Meet the Staff
EBLI is managed by six full-time local staff, including Bernard Makachia (Executive Director), Andrew Mwakibolwa (Program Manager), Lucy Metha (Accountant & Business Instructor), Mary Mashao Henry
(Sexual and Reproductive Health and Rights Instructor),
Elizabeth Geofrey (Behavior Change Instructor), Salome Ernesti (Computer Literacy Instructor) and Emmanuel Venance Kulwa (Headteacher Secondary Education). Additionally, EBLI is supported by two international volunteers who are partnering with EBLI on a multi-year basis, including: Steve Pope (
Maryknoll
Lay Missioners, USA), and Susan Waltisberg (
INTERTEAM
, Switzerland). Finally, throughout the year, EBLI receives both local and international volunteers and interns, most notably through a partnership with
Western Heads East
.
Copyright © 2015-2017 Education for Better Living Organization (EBLI). All Rights Reserved.
Powered by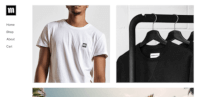 Create your own unique website with customizable templates.